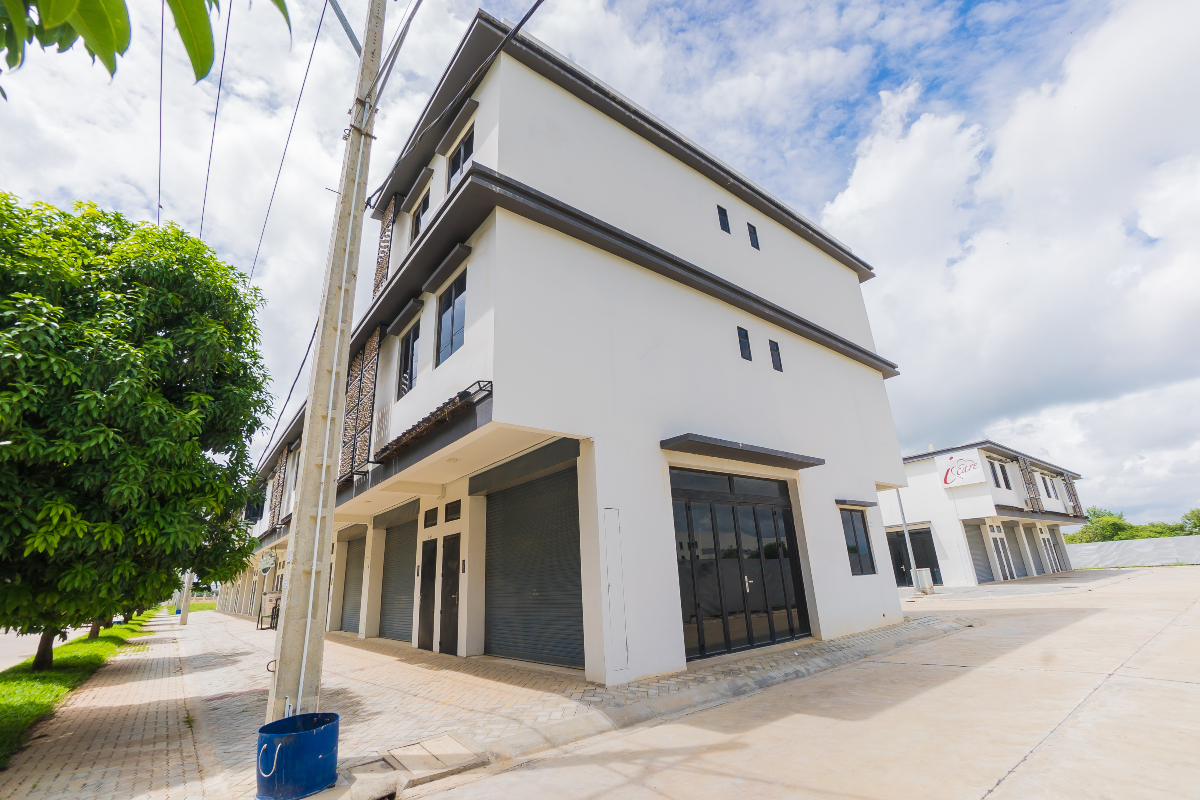 Eco Garden Mall is a brand new retail excitement, the first mall of its kind to feature the new breed of fashion houses, novelty gadgets and neo-chic accessories. Targeting a young, vibrant audience, Eco Garden Mall embodies the vivid dynamism of an ultramodern retail hub.
Delight in lush, avant-garde infrastructure surrounded by urban life, stunning natural scenery and carefree excitement. Eco Garden Mall is the one place where innovation, creativity and individuality are refined to your satisfaction, allowing you the freedom to live in a style that is uniquely 'you. Eco Garden Mall is synonymous for its magnetic appeal for both young and old alike; offering a diverse mix of fashion, lifestyle, entertainment, food and beverage outlets.
Boasting modern contemporary architecture with innovative designs, Eco Garden Mall allows for various usages within the 2 stories space. With ensuite toilets in all rooms it is also suitable for offices/retail usage and residential.
With more than 20,000 people within the park, Eco Garden Mall boasts a ready customer clientele and allows shoppers to experience the most sensational shopping experience of a life time. Witness the fusion of history with the modern retail lifestyle filled with exciting events – a one-stop megamall featuring all the latest fashion and culinary delights – an indulgence for the young and the young at heart!